| | | | |
| --- | --- | --- | --- |
| Carlton Ware Vine Cup & Saucer - Rouge ground #AX097 | | | |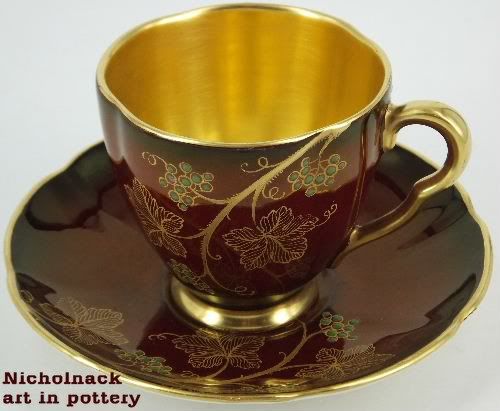 Presented for your consideration is a Carlton Ware Vine Coffee Cup & saucer on a striking rouge glaze. The Vine Motif (pattern 4385) has been done on a rich Rouge lustre ground: this ground is the precursor to Rouge Royale.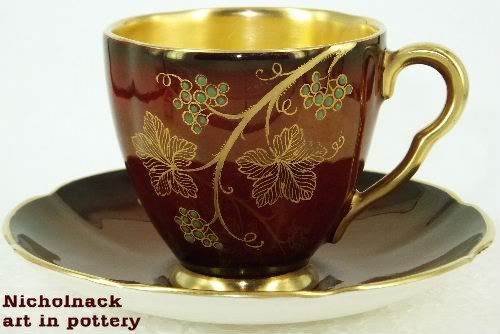 It has a gold stamped Carlton Ware script mark that was in use from 1925 to 1961. Impressed into the underside is the shape number 1582.
It stands measures 6.5 cm (2.6") tall and the saucer has 11 cm (4.25") diameter.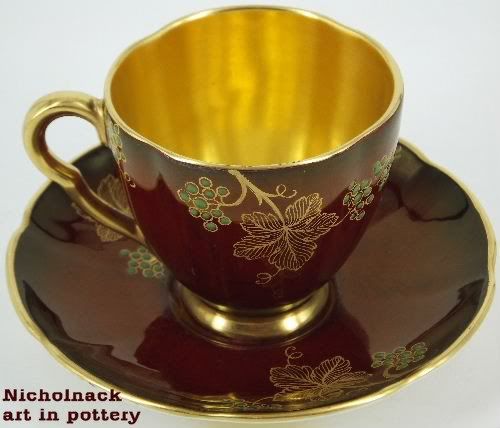 It is in EXCELLENT used condition; there are no chips, cracks, stains and no repairs. The gilding is EXCELLENT condition and there is NO wear to the hand applied enamel paint. The only crazing is on the white base of the cup and the saucer. There is some wear to the rouge ground in the base of the saucer where the cup sits, this of course can not be seen when the cup is in place on the saucer (see photo below).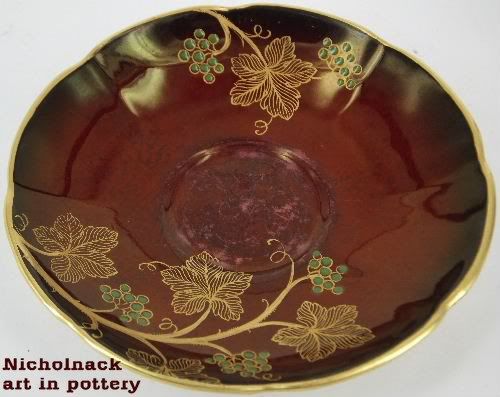 I just love Carlton Ware's hand painted pieces; Vine is one of the later patterns. As far as we can be sure Vine was first produced just before WWII, but majority of the examples we see today come from post WWII. It is typical of the style of the day.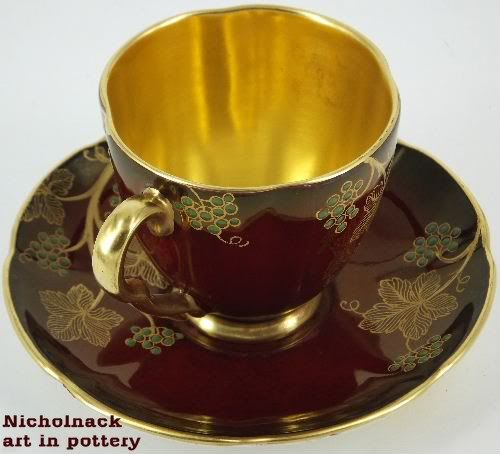 For Contact with Bruce of Nicholnack
Phone (03) 9332 3883 or 0422 751 721
For email contact use link in the banner below